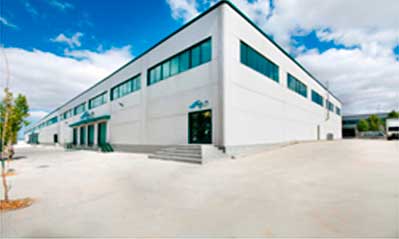 History the Grupo Salceda Tapizados.
The Grupo Salcedas Tapizados is currently the leading manufacturer of leather sofas and fabric in a market where only the leading companies manage to stay.
Founded in 1980 , Tapicerías Hermanos Salceda has bet from the beginning by a fabrication based on the quality of raw materials and deep knowledge of its artisans. The steady growth of its customers has allowed to invest in new technologies, variety in design and rapid response to an increasingly demanding and constantly changing demand.
The years 1999 specializes in the manufacture of sofas in fabric unit was created. With the same spirit of seeking quality over mass productivity, HS Comfort quickly earned a spot in front of its many competitors.
Give the merger of these two companies born Grupo Salceda. With common infrastructure of over 10,000 m2 near Madrid, an international coverage and recognition of a wider clientele every day, we see the future as an ongoing growth opportunity.
Our goal since 1980, home to get high quality sofas, where comfort and design as key features of our products are imposed.
How is it done? Remaining attentive to our customers and partners, taking into account changes in the way we live comfort in homes and anticipating new trends. We also take advantage of the continuing evolution of manufacturing techniques and improvements in the materials.